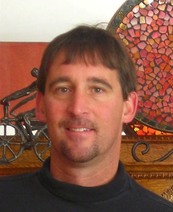 DR. MARK LUNG
Founder and Principle of ECO2 and SOLIBRIUM
mark.lung@eco2librium.com cell: 1-208-921-0243

Mark is the Company's Chief Executive Officer. He coordinates all aspects of the Company's business activities, focusing primarily on future development. Mark has worked in Kenya for 20 years, using business solutions for social and environmental changes. Mark is a former professor of natural and environmental sciences. He has two advanced degrees and 25 years of experience in natural resource and energy use, solar technologies, carbon management, and sustainable development. Mark has also conducted research for over ten years in natural resource conservation, sustainable resource use, and forest carbon stocks, and has published numerous articles in top peer-reviewed science journals.


---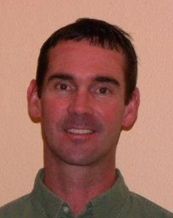 SCOTT LUNG
Founder and Principle of ECO2 and SOLIBRIUM
scott.lung@eco2librium.com cell: 1-208-921-9348

Scott is the Company's Chief Financial Officer and Organizational Director. He oversees all financial aspects of the Company and is responsible for negotiations and ongoing collaborations with current and future strategic partners. Scott achieved two advanced degrees and has founded and operated three companies, selling the first to a US national chain in the late 1990s. Scott directs and oversees the Company's organizational aspects, working with partner colleagues and department heads to develop sustainable solutions. He was primarily responsible for certifying and re certifying ECO2 as a B Corporation, first in 2014 and again in 2016.

---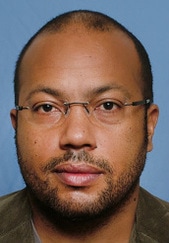 DR. ANTON ESPIRA
Founder and Principle of ECO2 and SOLIBRIUM
anton.espira@eco2librium.com cell:

Anton is the Company's Chief Operations, Field Director and a native of Kenya. He directs and oversees all operational aspects of the Company, including the development and implementation of operational systems. Anton has a Ph.D. in tropical forest ecology from Oxford and has lived and worked in four continents, including extensive field work in tropical Africa and south-east Asia. He is one of the founders of Neopeutics, a drug-discovery CRO based in San Francisco, California, and was a founding member of the Asia-e-University in Kuala Lumpur, Malaysia., Anton created and managed the successful operational systems for ECO2 in Kenya for the last eight years, employing over 500 people. Anton's knowledge and experience with the business, legal and cultural subtleties in Kenya is invaluable.

---
CHRIS AMUTABI
Senior Manager, Eco2librium Company Ltd.

Chris returns as the Senior Manager for Eco2librium-Kenya after completing his Master's degree in Applied Geospatial Science from Bowling Green State University (BGSU) in Ohio-USA. His MSc. thesis focused on Assessing the Impacts of Bioenergy Extraction and Human Land Use on the Biodiversity of Kakamega Tropical Rainforest. He completed his BSc. Degree in Wildlife Management from Moi University-Kenya. Chris has vast experience of Kakamega Forest biodiversity monitoring, conservation and community development activities. Prior to joining Eco2librium in 2011, Chris worked for Kakamega Environmental Education Program (KEEP) for several years as Education Coordinator and field extension worker for the International Centre for Insect Physiology and Ecology (ICIPE). He has experience in plant and avifaunal taxonomy and has spoken on many conservation related issues in a number of conferences both locally and internationally.


---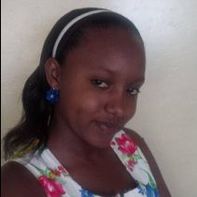 SYLVIA KIES
Senior Manager, SOLIBRIIUM

Sylvia is the General Manager of SOLIBRIUM, the solar division of ECO2. She coordinates and manages all aspects of sales, finances, and operations of SOLIBRIUM. Sylvia successfully completed her business degree in Tourism Management at Moi University, is a Certified Public Accountant having achieved the highest available qualification for public accountants in Kenya (CPA K) and is presently studying a professional course in Investment and Securities analysis (CSIA). Like everyone in our team, she is passionate about the environment and business as a tool in solving social and environmental problems. She hopes to undertake her Masters program overseas to widen her scope of thinking and education.
---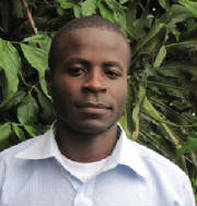 FRANCIS MITALO

Francis was the Company's Senior Manager but is on leave to complete his Master's of Environmental Management.. Francis graduated from Moi University with an undergraduate honors in Tourism Management. He later joined the Kenya Institute of Management where he undertook a diploma course in Project Management before pursuing a Master's degree in Environmental Management at Western State Colorado University in the USA. Integration of conservation and business has always been the passion for Francis. He believes in the possibility of sustainable businesses that add both environmental and socioeconomic values to the communities in which they operate. Eco2librium gave Francis the opportunity to pursue this passion and he hopes to work together with the Eco2librium team and the communities to innovate business initiatives that will increase the positive impact radius every time they are implemented.

---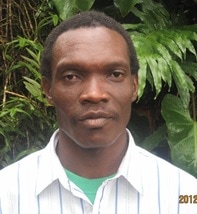 JOHN LUSENO
General Manager, STOVES FOR LIFE

John heads the operations of the Stoves for Life Enterprise. He coordinates and managers all aspect of supply, sales, distribution of installation of stoves. He is one of the most experienced members of the Eco2 team with over 15 years of experience in conservation, livelihood improvement, and environmental capacity building. He began his career as a forest guide more than 12 years ago in Kakamega Forest. Ever since, he has worked his way up to be a known figure in conservation circles around Kakamega forest and its environs. Prior to joining Eco2librium, John was the Executive Secretary of the Kakamega Environmental Education Program (KEEP) for six years. He had also worked with community projects concerned with energy efficient devices for more than 10 years including collaborating with the International Centre for Insect Physiology and Ecology (ICIPE) projects, the Okoa Kuni Project and the Practical Action Network.

---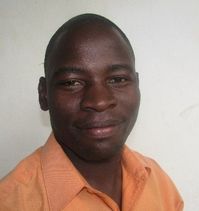 JUSTUS WABUKE
Assistant Manager, New Projects and SOLIBRIUM

Justus is the Assistant Manager and the Chief Solar Technician for SOLIBRIUM, where he oversees all technical activities related to solar kits and PAYG technology. Justus has a bachelor's degree in Wildlife Management from the University of Eldoret which he has complemented with solar training certificates. Prior to SOLIBRIUM, Justus oversaw ECO2 data analysis and quality control and was the New Project Development Coordinator. He developed his unique suite of talents during his leadership as the Museum Initiative Head back at the Eldoret University.


---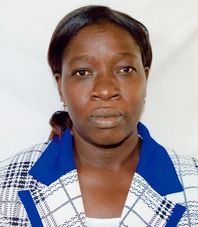 EMILY NAWERE MUJINJI
Data Management and KILNS Liason Officer

Emily is in charge of all data in Eco2librium and doubles up as the KILN's Liaison Coordinator for Kilns Community Based Organization. She is one of the founder members of the Kakamega Environmental Education Program (KEEP) where she worked for over 10 years as secretary, treasurer and manager of the Ecotourism bandas. She has vast knowledge and experience on forest conservation as well as women's capacity building, group management, and environmental education. She gained these skills from her numerous engagements in various community and conservation efforts.

---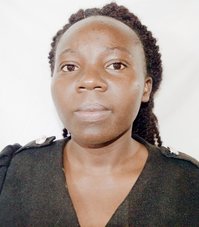 GILFINE NYANGASI
Human Resources, Administrative and Finance Manager

Gilfine is the Manager of Human Resources, Administration and Finance. Gilfine holds a Degree in Agricultural Economics and Resource Management from Moi University in Eldoret Kenya in addition to completing the five sections of the Certified Public Accountant's Course. She has acquired good accounting experience through working for Chestnut farm, Lachuta Flower firms, Kamadep Guest house and currently, Eco2librium. Gilfine is well trained in taxation systems and would wish to work mainly in Sustainable Resource Allocation. She also looks forward to advancing her education in Accounting. When outdoors, she engages in lots of travel and nature activities.


---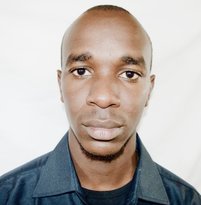 HARDLEY MALEMA
Monitoring Coordinator

Hardley is currently the Monitoring Coordinator, which makes him the in-charge of all monitoring and reporting of all Eco2librium activities. Hardley graduated from Mount Kenya University with an honors degree in Commerce and Finance. In addition, he undertook a Certified Public Accounting course that enhanced his knowledge in Finance and Economics principles. He is very passionate about environmental conservation and believes that it's the key to a sustainable future for all that inhabit the earth. Hardley hopes to pursue a Master's Program that will advance his understanding of Economics and the natural world.

---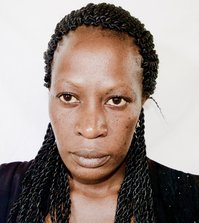 JANE ONYUBO ATULO
Assistant Manager, Human Resources and Administration

Jane is currently the Human Resource and Administrative Assistant Manager of Eco2librium Company. She holds a degree in Procurement from Masinde Muliro University of Science and Technology and hopes to use her skills to make a major contribution towards the success of Eco2librium's conservation objectives.She believes in upholding integrity, investment of time and effort in innovation to spur both social, economic and environmental growth. Jane appreciates her position in Eco2 due to the many opportunities she gets to assert her contribution towards conservation.

---